Bajaj Finserv goes live with pennApps Lending Factory for its Commercial Lending and BFS DIRECT Platform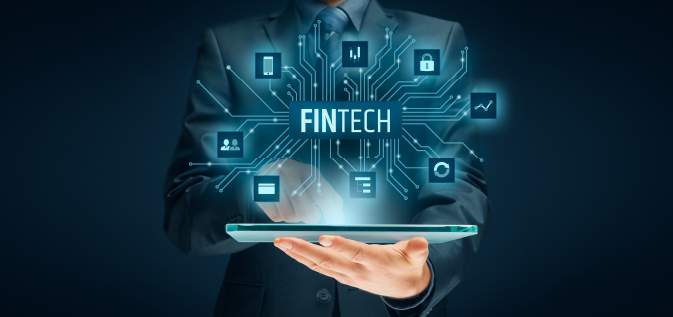 August 21, 2017, Hyderabad – Pennant Technologies, a leading lending platform provider announced that its flagship product pennApps Lending Factory goes live successfully at its first Indian customer, Bajaj Finserv.
Bajaj Finserv replaced its existing Commercial lending solution with Lending Factory to offer the unmatched flexibility leveraging the componentized Scheduling module and to enhance its limit management capabilities leveraging the configurable enterprise limit management module of the Lending Factory. In addition, Bajaj Finserv successfully soft-launched BFS DIRECT, its new end-to-end digital only delivery initiative covering all of its financial products within the stipulated timelines and to achieve its mission with ease effectively leveraging the repository of API's across the life cycle covering Loan Origination System (LOS) and Loan Management System (LMS) processes and activities and high level of configurability through the unique concept of functional factories.
Repository of API's enabled to develop customized interfaces for internal and external systems to achieve real-time processing in minimal timelines. penApps's unique concept of functional factories helped project teams in quickly configuring the required loan products to achieve complete automation across the loan life cycle effectively leveraging a rule based workflow and industry standard BPM Capability. Bajaj now has a unified view into its external and internal operations resulting in making timely decisions.
In addition, PLF's technology agnostic capability simplified the infrastructure decisions at BFS independent of any underlying infrastructure, giving the client complete control in the selection of IT infrastructure as per Bajaj's requirements including the Cloud infrastructure.
Pradeep Varma, Founding Director, Pennant Technologies who was instrumental in these couple of initiative says "We are thankful to Bajaj Finserv team for entrusting us for both of the initiatives when we positioned our platform capabilities and the value added features. We are confident that BFS can benefit out of the platform approach and can stay ahead of the curve by offering numerous service options during the loan servicing that too in a more personalized manner across the service delivery channels."
Rama Krishna Raju, CEO & Director, Pennant Technologies says "We are truly exciting of crossing this significant milestone without any issues and we are keen to extend our partnership on the technological front to further innovate and enable BFS to deliver rich disrupting digital products and differentiate itself especially by offering various services in the Loan Servicing Phase that is increasingly viewed as a competitive differentiator in customer retention."
About Bajaj Finserv
Bajaj Finserv (BFS), the financial arm of Bajaj Group is one of the most diversified NBFCs in the Indian market catering to more than 19 million customers across the Country. BFL, fully owned subsidiary of BFS offerings cover financial products across Consumer, SME and Commercial Lending customer segments. The product offerings include Consumer Durable Loans, Lifestyle Finance, Digital Product Finance, Personal Loans, Loan against Property, Small Business Loans, Home loans, Credit Cards, Two-wheeler and Three-wheeler Loans, Construction Equipment Loans, Loan against Securities and many more.
BFS always kept pace with the dynamic market trends and ever-changing customer expectations. BFS truly understands that delivering a truly differentiated digital experience is increasingly becoming a strategic imperative in today's market place and strives to achieve that unique digital experience. To this end the company made significant investments in innovation and information technology.
About Pennant
Pennant Technologies is leading provider of right-fit software products and suite of end-to-end business driven technology services for the worldwide banking and financial services industry. Pennant's competitive edge lies in delivering the next generation business solutions built on future proof architecture offering high-level of configurability with unmatched flexibility so as to quickly adapt to the ever changing market dynamics. Pennant built its suite products so as to enable its customers to enhance their customer experience while enhancing operational efficiencies.
Pennant's core product offerings include Lending Factory, a platform based end to end solution supporting widest possible range of loan products (personal, vehicle, lease finance, commercial, mortgage etc.,) across the business lines (Retail, SME and Corporate) brings the stakeholders of the ecosystem inside to the solution enabling its customers to enhance process efficiency with complete operational control.