South Asian Mortgage Lender Implements Pennant's Future-Ready System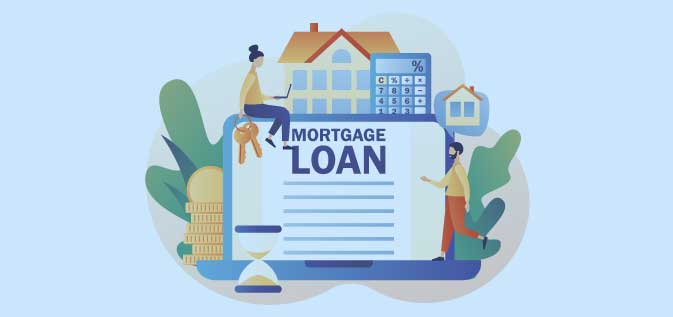 A large South Asian mortgage lender modernises its digital lending system to target 2X increase in customer engagement and 20% increase in digital adoption by consumers.
Need for Replacing the Legacy Lending System for Delivering Seamless Digital Operations
A large South Asian Mortgage lender with over a US$ ~30 Billion loan portfolio wanted to revamp its existing legacy lending system, as it was facing multiple chronic issues with its customer engagement, inter-functional collaboration, siloed operations, and disconnected processes. Adding to these issues, the complexity of serving millions of customers across diverse socio-economic, demography, and geographic parameters was further complicating and hindering the lending operations.
The lender's current legacy technology ecosystem had inherent structural limitations which could not address new regulatory and growing digitization requirements. This led to process inefficiencies, higher cost of operations, and lower consumer satisfaction levels which inevitably impacted profitability. In such a scenario, the lender wanted to embrace the new age market requirements by modernizing and transforming its lending operations.
Implementing a Next-Generation Lending Platform to Drive its Future
Pennant implemented its end-to-end lending system, pennApps Lending Factory – a highly configurable and modular lending solution, covering all three modules including loan origination, loan management, and collections.
The solution's workflow rule engine, functional factories, and digital capabilities harmonized the loan origination and underwriting processes for obtaining faster credit decisions.
The implementation provided end-to-end integration and provisioning of interfaces for other systems to communicate in a controlled environment.
The proven Lending Factory platform, which recently was recognized at the 12th Annual Aegis Graham Bell Awards, with its superior performance, cloud-ready architecture, and scalability is helping the mortgage lender create differentiating customer experiences across its lending lifecycle.
Accelerating Business Outcomes through a Customer-Centric Platform
Since implementing our lending solution, the client is projecting increased savings in operational costs thereby increasing customer centricity
The solution will help achieve a 25%-35% reduction in credit decisioning time.
The client is estimating an almost 50% increase in customer touch points.
With Lending Factory, the client is slated to register higher data integrity and compliance, data entry validations, and controls.
Thanks to our solution which offers over 200+ APIs, the lender now can quickly integrate with third-party ecosystem partners. We also did complete data migration of the existing loans from the older system during this implementation.
The mortgage lender now enjoys a fully end-to-end integrated solution that takes care of its processes and operations seamlessly while catering to millions of consumers from diverse backgrounds.