Collaboration: A Needed Approach for Lending in Australia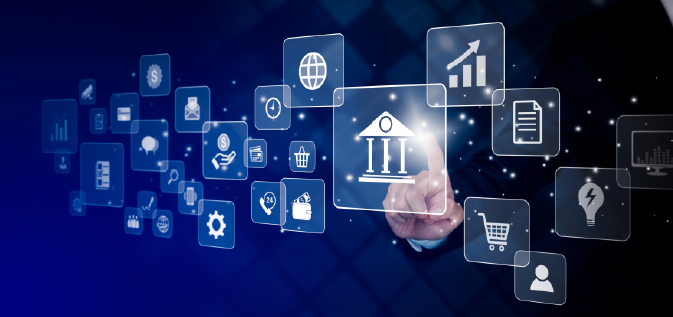 Australia has long paced itself forward by being an early adopter of financial services innovation and technology. According to the EY Fintech Adoption Index, the adoption of fintech services in Australia has reached beyond 58%, placing it third behind China and India in the Asia-Pacific region.
Lending in Australia, too, is being progressively disintermediated due to the emergence of innovative fintech companies, born-digital Non-bank Lenders that are challenging traditional lending practices. The lending industry is then faced with an important question: Compete or collaborate?
Competition vs Collaboration in Australian Lending
In the words of ANZ Bank CEO Shayne Elliott: "Customers are going to continue to want more; they want faster, better, cheaper; they don't want to pay for anything; they expect 24×7 and they've been trained to want constant improvement."
Initially, many lenders including banks viewed fintechs as a threat to their business, especially in the Loan origination & digitalised onboarding space. However, as fintechs have gained traction in the market and their impact on the industry is becoming more apparent, lenders have started recognising the opportunity for collaboration. According to a survey by KPMG, 91% of traditional financial services companies in Australia plan to collaborate with fintechs in the next 12 months.
Collaboration as the path to Agility and Innovation in Lending
Collaboration between fintechs and lenders has become a popular approach to unlocking the full potential of the lending ecosystem. According to Adrian Lovney, CEO of NPP Australia, "Fintechs bring a level of agility and innovation to the market that can help traditional financial institutions to stay competitive. Collaboration allows for the sharing of expertise and technology, enabling both fintechs and traditional financial institutions to innovate and create better outcomes for customers."
From a contrarian perspective, Fintechs are seen best to disrupt slivers of specific lending value chains (Digital onboarding/origination, rapid & robust credit decisioning & other such critical sub-processes) as against bringing a holistic impact to the 'lifecycle moments of truth' of a customer. This has made the industry ecosystem participants move from a 'must compete' to a 'must collaborate' approach.
Prominent fintech and banking players in Australia agree. The past 5 years have seen active collaborations and acquisitions to build seamless and cost-effective operations in lending:
AMP bank acquired Nano's residential mortgage portfolio, adding approximately A$400 million in loans to AMP Bank's residential mortgage book.
Nano, started off as a Digital lender and then repositioned itself as a lending platform company
AMP has bought out Nano digital loans books for lending
Westpac has partnered with Prospa, a fintech lender to provide small business loans
Lendi has become a near de-facto Origination partner with Leading Banks and Broker-Aggregators in Australia, in parallel to the Bank's own origination channels
Bendigo and Adelaide Bank have partnered with Tyro to provide customers with integrated EFTPOS and banking services; Bendigo has also pivoted its Digital lending portfolio powered by the Tic:Toc platform
Gateway Bank has partnered with SocietyOne to offer personal loans
Wisr partnered with Liberty Financial to provide personal loans
The disintermediation caused by lending fintechs has been significant in the digital onboarding and loan origination processes so far. This disruption has led to a greater demand for more modular platforms across the lending lifecycle – lego-block oriented platforms that can bring more product innovation, servicing, delinquency management, collateral restructuring.
These critical whitespaces in the lending value chain are untapped, and there is still much room for collaboration between fintechs and traditional lending institutions to offer a more product innovation to customers, as well as a reduced cost-to-serve, whilst maintaining a seamless borrowing experience.
The Key to Collaboration & Agility: A Modular Platform
To facilitate collaboration and bring the best to customers, software and systems used by fintechs and lenders need to be more modular in nature. Modular architectures across systems and a configurable technology stack enable financial institutions to innovate and adapt to the needs of the business.
With modularity, lenders can create a wider range of solutions and services, enabling them to offer a more comprehensive suite of products to their customers. Further modularity allows for easy integration with partner tools, enabling fintechs and financial institutions to collaborate more effectively and scale as business grows.
As competition in the market continues to grow, it is imperative for lenders to consider collaboration with fintechs as a means of staying competitive and providing the best possible solutions and services to their customers. Reach out to Pennant to discuss how you can build towards an agile and innovative lending future.