How Banks Can Prevent Security Breaches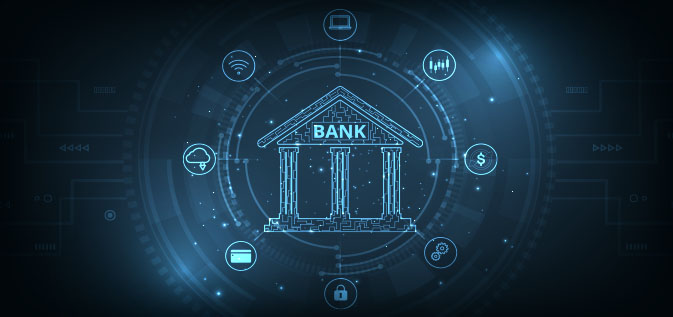 Encrypt Banking Data with an All-Linux Platform Integrated with Cutting Edge Fintech Solutions
– Sireesh Patnaik and Suresh Jayanthi
The recent catastrophic data breach at a leading financial institution has triggered a spate of discussions, all centred around the question – How secure is data housed with financial firms?
As more banks embrace digitization and more customers opt for fintech services, the amount of data moving back and forth along the financial supply chain will be phenomenal. But so will the threat to this data. As digital financial transactions increase, hackers get more opportunities to hack into banks and NBFCs, launching increasingly clever assaults that circumvent even stringent security controls. According to the Ponemon Institute's 2022 Cost of a Data Breach report, for 83% of companies, the question is not if a data breach will happen, but when. Even well-known financial firms like JP Morgan Chase and Equifax have succumbed to such attacks made possible by insufficient data protection. So where lies the problem?
An Expanding Realm
Banks have a complex IT structure that is hierarchical and comprises of several sub-components. Even with a complex cybersecurity structure there can be technology gaps in ensuring security and compliance because the boundaries of what needs to be protected are changing. There are glaring security gaps such as user privileges and monitoring and encryption of sensitive data in all its states. Breaches occur due to an inherent lack of encryption because encrypting data has always been time-consuming, expensive, and can potentially degrade system performance. Banks thus end up encrypting data selectively, leaving the rest of their data exposed to threats.
Given that banks produce and utilize massive amounts of personal identifiable information, strong encryption is paramount. Adequate measures are needed to protect data at rest, in motion, and in use. If only banks could overcome security challenges, be it maintaining regulatory compliance or ensuring that critical systems are not compromised or taken over by malicious entities.
Fortunately, now you can protect your bank from all manner of cyber threats by using a highly securable, massively scalable platform that will help you thrive in a data-centric economy.
Ensure that Your Data Is Yours and Yours Alone
Dodging cyberattacks with mediocre data protection will not take banks far, as proven by recent heists. To ensure ironclad security, Pennant Technologies and IBM together provide banks the level of encryption they need to close security loopholes and stop incidents. Pennant's Lending Platform leverages the work that IBM has done in the area of Secure Execution for Linux and more specifically, the recent announcement of Secure Execution for Red Hat OpenShift to offer banks an integrated platform that protects data across its lifecycle, encapsulating it in pervasive encryption. We protect all applications, database, and cloud data, safeguarding data on the move, in place, and in use. In addition to workload isolation and protection, we extend our security to second level guests, by isolating and protecting every VM guest.
Pennant's Lending Factory's application level security features are further enhanced by IBM LinuxONE, a platform steeped in security. LinuxONE is designed with the highest security certifications for any commercial servers (Read more about the security features of the IBM LinuxONE in this whitepaper here.) The data is protected at the point of extraction and is enforced at the point of consumption, giving security teams the authority to dynamically change/revoke privileged data access.
In the face of rising cyberattacks and incidents, Pennant and IBM encrypt as much banking data as possible in the transactional pipeline, thus reducing potential data breach risks and financial losses. Pervasive encryption gives banks a simplified way to protect data at a much coarser scale including app encryption of hyper-sensitive data, database encryption for very sensitive in-use, in-flight and at-rest data, and file/dataset level protection for sensitive data using encryption tied to access control.
With the global average total cost of a data breach reaching a huge USD 4.3 Mn and threat actors finding new, more sophisticated ways to infiltrate networks, no financial institution can afford to take chances with their cybersecurity armour. The right solution with a holistic security coverage is a must.
Make your lending operations more secure and scalable. Talk to our experts to learn how the Pennant-IBM solution can help.