Key Challenges Banks and Financial Institutions Need to Consider for Large-Scale Lending Platform Transformation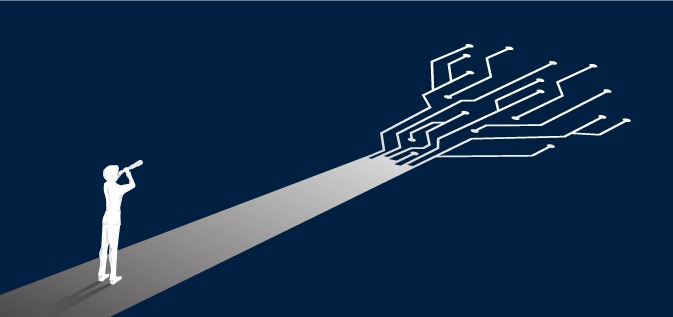 Post Covid, banks and financial institutions are evolving to adopt integrated lending and credit platforms faster than ever imagined. What are some of the key challenges and important considerations that financial institutions need to keep in mind while implementing such a large scale lending platform? While there is no one size fits all situation in this scenario, it is quite clear that most organisations will face majorly similar challenges, keeping aside any nuances pertaining to scope, operations, etc.
Large Financial institutions are behemoths in the literal sense of the word. While they are endowed with resources and the capability to enable transformations, they also carry around the baggage of a complex and slow-moving organization.
Managing lending systems, with multiple modules including loan origination, loan management or servicing and collections, can be a very complicated endeavour. When you implement such a solution for a large bank or financial institution, with millions of customers, inhouse legacy systems, and traditional processes, the complexity and issues scale multifold. In our experience of implementing large scale lending transformation program for leading financial institutions, we have observed some common challenges that hamper an effective implementation program:
1. Complex Business Processes and Operational Challenges
A lending platform is expected to integrate seamlessly with the existing core banking architecture and middleware irrespective of the domain. There can be significant challenges in understanding the bank's product offerings and complex business processes.
2. Resistance to Adoption
The implementation team can expect some resistance to adoption from the business users at the financial institution, who may get affected by the change.
3. Legacy Data Migration & Data Integrity
Data migration during a large-scale implementation is quite a difficult process as there is humongous amounts of legacy data with a wide range of variables and integrating all this data requires considerable resources in terms of investment and planning.
4. Implementation Plan/Methodology and Preparedness
A large-scale lending platform implementation requires hybrid model approach. Any single methodology for implementation on its own will not be sufficient in today's dynamic business environment where stakeholders have diverse expectations from these services.
5. Client Expectations
Implementing a new lending solution poses a significant challenge if the stakeholders at the financial institutions have unrealistic service/outcome expectations.
6. Product Flexibility
If the product does not cater to end user's requirements or does not provide flexibility to run, there is a high risk of decreased productivity during software implementation or post go live.
7. Integration with Third-Party Applications
Third-party APIs can help clients quickly add/improve features, but integrating them into their core lending platform is a difficult task.
In the whitepaper, we have deep-dived in to some of the common challenges faced while implementing a large-scale lending platform implementation.