pennApps Lending Factory on LinuxOne Emperor 4: Enabling sustainability focused, secured and scalable Lending Operations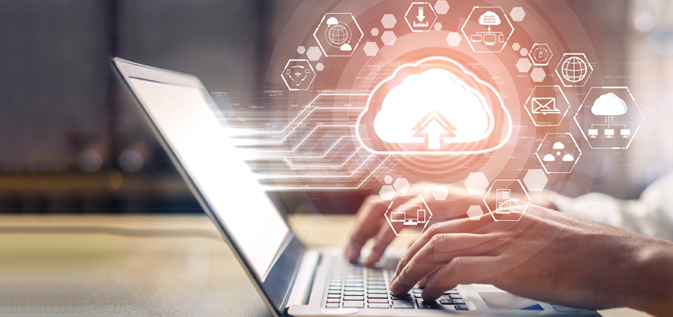 Banks and Financial Institutions can now deliver high performance and resilient operations with reduced carbon footprint
According to an IBM IBV study, almost half (48 percent) of CEOs surveyed across industries say increasing sustainability is one of the highest priorities for their organization in the next two to three years. However, more than half (51%) also cite sustainability as among their greatest challenges in the next two to three years, with lack of data insights, unclear ROI, and technology barriers, as hurdles.
With new and emerging business models including payments, buy now pay later, PoS financing, P2P lending, etc., the complexity, diversity and volume of transactions will be a challenge and strain on the financial institution's tech infrastructure and systems. Given this, financial institutions globally are looking for products and solutions, including for their lending operations, that can:
Enhance operational stability and scalability. Financial institutions need agility to launch timely new and innovative loan products/offers for end consumers to match dynamic market trends (present day monolithic, non-flexible legacy applications hamper business growth).
Deliver high performance-high efficiency, eco-friendly operations. Banks and Financial Institutions increasingly need digitally enabled systems with automation to gain competitive advantage with an eye on reduced carbon footprint.
Enable secure and resilient operations. With data now available in digital formats and seamless data sharing happening between applications it makes it more susceptible to security breaches.
pennApps Lending Factory is a next-gen, end-to-end lending platform that is designed to consolidate and operate the entire lending portfolio, launch new and innovative offers quickly, drive efficient operations and deliver distinctive experiences to the financial institutions.
The new IBM LinuxONE Emperor 4 is an enterprise server designed to help reduce energy consumption. Built on the IBM Telum Processor, IBM LinuxONE Emperor 4 is a Linux platform that supports data serving, core banking and digital assets workloads. As enterprises accelerate their journey towards digital transformation, pennApps Lending Factory on IBM LinuxOne Emperor4 can be a strong choice for banks and financial institutions that value performance, sustainability and security.
Pennant's Ecosystem Partnership with IBM
We are excited to be working closely with the IBM ecosystem to bring new innovation to our clients. Teaming with IBM, Pennant is helping financial institutions unlock the value of their lending operations on the cloud by implementing tools and technologies that can enable them to succeed in a hybrid multi-cloud world. This can also help to remove operational barriers when customers deploy and manage technologies on cloud-native infrastructure.
For more details, on how to make your lending operations deliver high performance, without compromising on stability and security, contact us.
You can find additional resources about IBM LinuxONE Emperor 4 and IBM below: