Pennant Technologies Opens New Corporate Office in Hyderabad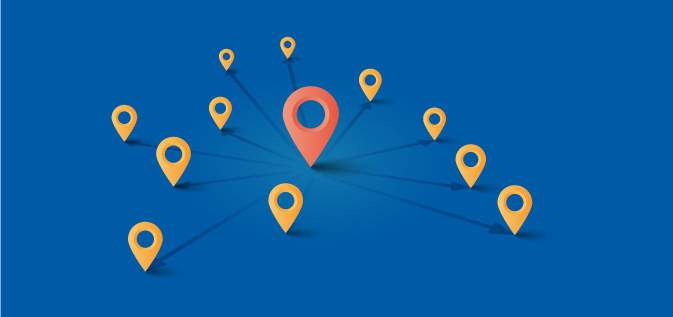 Expands its presence, plans to double workforce to meet its growth needs
Hyderabad, India; March 26, 2022 – Pennant Technologies, a leading fintech company that delivers future-ready solutions to the global banking and financial services industry, today announced the opening of its new corporate office at Cyber Gateway, Hyderabad, India. The new office with a modern, state-of-the-art technology infrastructure will empower the company to build and deliver next-generation products and accelerate business outcomes for customers. Dr. Rajiv Sharma, IAS (Retd.), Hon'ble Chief Advisor, Government of Telangana inaugurated the new facility.
The new office located in the heart of Hyderabad's tech hub is bigger, spacious and with all the modern amenities to deliver superior working environment and experience. Measuring about 20,000 sq.ft., the corporate office will be able to accommodate more than 220 number of associates including those with specialised technology skills. With more than 250 associates currently based out of its Hyderabad and Visakhapatnam centers, the company expects to double its employee size over the period of next 18 months.
Since the start of its operations in 2005, Pennant has been growing continuously and delivering right-fit technology solutions that effectively address the transformational needs of the global banking and financial services industry. Over the years, Pennant partnered with over 45 leading banks and financial institutions across Middle East, Europe and India and successfully delivered business driven software solutions covering all facets of the banking and financial services industry. In addition, Pennant's product suite is powering over 18 financial institutions in India and Middle East.
"We are excited with the opening of our new corporate office in Hyderabad especially at a time when we are seeing excellent traction for our product in the marketplace," said Rama Krishna Raju, Director and CEO, Pennant Technologies. "Pennant is in a growth phase, and this expansion to a bigger facility is in line with our plans to effectively meet the transformational needs of our global customers. Our strengthened presence will enable us to deliver next-generation products, to our customers, which embrace emerging technologies like Artificial intelligence, Cloud, Automation, etc."
Over the past 16 years, Pennant has been addressing the needs of global banks and financial institutions, delivering products and solutions across lending, payment processing, core banking and Islamic finance areas. The company's products including its flagship product, pennApps Lending Factory, are built with a specific focus on high configurability, future-ready technology architecture, and APIs enabled digital capabilities. Some of Pennant's successful product implementations include one of the largest multi-segment lending platform for a large non-banking finance company in India, payment processing product for a large bank in Qatar, loan origination system for a Home Finance company in India, and Islamic Finance solutions for leading banks in the middle-east, in addition to powering over sixteen non-banking financial institutions as their core system.
Pennant has won international recognitions and awards for its products and solutions including: the finalist position in the Aegis Graham Bell Awards (Innovative Digital Transformation for Banking category), recognised as a Major Contender in Everest Group PEAK Matrix Assessment for Consumer Loan Origination Systems, and Bronze Stevie at International Business Awards.
For more information on the awards, visit: https://www.pennanttech.com/
About Pennant Technologies
Pennant Technologies is an agile, innovative FinTech company that delivers future ready, easily adaptable and configurable products and solutions for global banks and financial services companies. Our customer-centered approach and market-centered innovation help our clients transform their business operations, deliver differentiating customer experiences and drive competitive advantage. We provide agile software solutions for managing customer experience, lending operations, payment processing systems and specialised Islamic banking solutions.
Founded in 2005, Pennant Technologies is headquartered in Hyderabad, India and has offices and technology centers in UK, Dubai, Hyderabad and Visakhapatnam. To know more, visit: http://www.pennanttech.com/
Media Contact
Shrinivas Krishna Rao
Pennant Technologies Pvt. Ltd.
Shrinivas.k@pennanttech.com