How Thrift Banks in Philippines Can Transform Their Lending Operations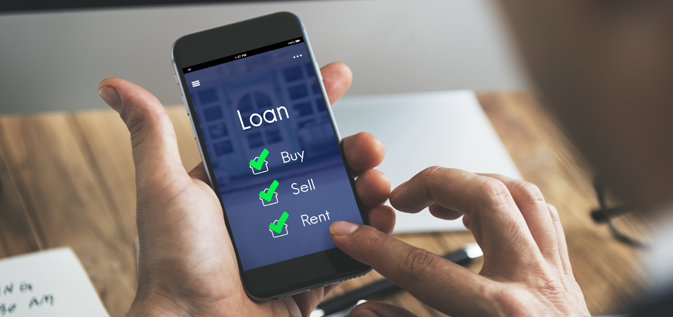 Lend Instantly, Seamlessly and Cost-effectively
In Philippines' fast-evolving economy, thrift banks are revolutionising the way small businesses and individuals access financial services. Thrift banks are empowering the, so far, unbanked and underbanked customers to help realise their goals and financial aspirations. Committed to financial inclusion and enabling economic growth and stability, thrift banks offer several opportunities to the growing Philippines economy.
I had the honour of attending the recently held Chamber of Thrift Banks' (CTB) General Membership Meeting in Makati, Philippines, which explored the multi-dimensional world of thrift banks and the transformative opportunities digital lending can offer. Senior executives from participating Thrift Banks discussed several key points including the diverse range of services thrift banks offer and the profound impact on how customers manage their saving deposits, business loans, and even housing loans. Thrift banks play a crucial role in promoting financial inclusion by catering to the needs of unbanked and underbanked individuals and business owners.
Several themes emerged at the CTB Conference, laying out the current scenario of the banking industry in the country, the emergence of thrift banking, and the initiatives that the industry must take to drive digital transformation.
Macro-overview of the Philippines banking industry
With increasing focus on digital transformation, several banks in the country have begun adopting digital technologies in their operations. In Philippines, there is a marked rise in the use of smartphones which is enabling customers to become open to digital banking. Banks have responded to this demand for digital banking by investing in new technologies, and reaching out to customers in remote areas or those with poor access to traditional banking services.
Small and medium-sized enterprises (SMEs) in the country are also looking for enhanced financial services, demanding a step up from the challenges they face in getting access to finance due to poor credit history, the absence of collateral, etc.
However, despite all these efforts, the country's banking penetration rate is 56%, which is quite low when we consider other emerging markets. A possible reason for this could be the continued focus of traditional banks who remain focused on basic banking and are reticent towards catering to customers outside their typical base. The banking industry is, however, realising the importance of financial inclusion and the growing importance of unbanked/ underbanked individuals and SMEs, regardless of their demographics or socio-economic status.
Government initiatives are promoting digital banking
The Bangko Sentral ng Pilipinas (BSP) is encouraging digital transformation by launching multiple programs that will enable safe and efficient digital banking. Some examples are the National Retail Payment System (NRPS) and the Philippine EFT System and Operations Network (PESONet). There are also several regulatory restrictions such as Anti-Money Laundering (AML) and Combating the Financing of Terrorism (CFT), which could be seen as deterrents to digital banking, but are vital for maintaining integrity against fraud and cyberattacks.
However, several traditional banks are putting in place investments and strategies for digital transformation of their operations, even as they struggle to scale, adapt, and expand their banking operations against the background of steep operational costs, risks and of the high technical debt of legacy systems.
Wider adoption of fintech will drive growth
To achieve the industry's objective of far-reaching access to financial services, it is important that banks adopt digital banking and move cash-heavy transactions to digital platforms. Digital platforms – including accounting, deposit tracking, credit underwriting, digital lending software – will also help innovation and customer loyalty.
For instance, end to end lending platforms, like the one offered by Pennant, offer high configurability, scalability, and integrate with third-party applications via APIs to extend the reach of its ecosystem to deliver new value propositions. For thrift banks, this is a big advantage because they can build and launch new loan products faster without the need for specialised coding skills. Pennant is focused on providing thrift banks with a composable, future ready lending system that will enable them to penetrate the under-banked and unbanked market and reach more customers – especially the remote communities, agricultural businesses and those without direct access to bank branches –faster and cost-effectively.
Hurdles on the path to fintech adoption
New players in the industry are already armed with digital platforms, and traditional banks are opening up to fintech adoption starting with digital lending, albeit slowly. However, when it comes to thrift banks, the perceived risks and prohibitive costs of switching to digital banking are dampening digital transformation initiatives. Thrift banks are displaying cautious enthusiasm while evaluating digital transformation requirements, challenges and the way forward.
It is important to note that customers are demanding more affordable and omnipresent deposit and lending services. This can only be offered by banks willing to act quickly to digitalise all aspects of their operations. With rapid democratisation of the lending market, banks which are slow in responding to market requirements will be affected the most.
According to McKinsey, banks in the country must shape-up or risk permanent loss of market share to modern digital banks. McKinsey states that 'large traditional banks in the country have left a vast potential customer base underserved amid their wholesale and corporate focus.' According to McKinsey, the current digital channels adopted by banks account for just 5-15% of their revenues, with efforts being primarily focused on building mobile banking applications for existing customers and digitising legacy processes.
Opportunities in the thrift banking industry
In a BSP survey, the unbanked population dipped to 34.3 million of the entire adult population in 2021 from 51.2 million in 2019. This points to a positive growth and clearly provides an understanding of the role of digital lending platforms and other digital banking services in spurring industry growth. However, many rural and hard-to-reach communities remain financially isolated, warranting the need for an increase in microfinance and agricultural loans. This would require thrift banks to develop newer financial products and services, engage customers faster and deliver a seamless borrowing experience.
Reaching the unbanked with fintech platforms
Based on the BSP's recent numbers, only 14% of households in the Philippines have deposit accounts, while most of the remaining 86% are self-employed, working for private or informal occupations.
Some of the main reasons for not having a formal bank account are:
Not enough funds (even for minimum balance)
No pressing need for a bank account
The bank or its branch is too far
Lack of awareness about how to manage an account
High service charges and cost of maintaining an account
These deterrents could turn into opportunities that thrift banks could capitalise on with the right digital banking strategy in place.
The expanding role of Thrift Banks
Among mobile phone and internet users, 40% were unbanked in 2021 – primarily due to difficulty in accessing financial services. Digital banking makes it easier for such customers to access banking services and much-needed funds. Thrift banks, with their customer-centric approach and specialised focus, offer individuals and SMEs easy access to financing, promoting financial inclusion, particularly for the unbanked and underbanked population. They can lend more impetus to the BSP's programs like the National Retail Payment System framework and help promote a "cash-lite" economy where financial transactions will move away from cash and cheques toward electronic fund transfers and digital wallets.
How fintech adoption can help Thrift Banks
Helps customers compare interest rates on savings accounts
Makes it easier to calculate fees associated with account management
Ensures an optimised fee structure
Helps build a diversified and more inclusive range of services and products
Optimises services including digital lending, credit scoring, loan origination and servicing process, risk assessment, etc
Ensures data security, fraud detection, and regulatory compliance to BSP policies
Summing up
Previous BSP Governor Felipe M. Medalla applauded the stability of the thrift banking industry, calling it well-capitalised and well-positioned to support the country's objective of financial inclusion, essentially SMEs and unbanked individuals.
With 75% smartphone adoption, infrastructure should not be a barrier for customers, who are now more open to accessing financial services using their mobile device. The need then is for thrift banks to leverage the right lending software to launch innovative loan products, be able to navigate the challenges of regulatory compliance, security, and ever-changing customer expectations. Pennant's future ready lending system is uniquely positioned to help thrift banks boost operational efficiency, deliver frictionless customer experience, accelerate loan portfolio growth, and drive business growth.
We would be delighted to schedule a discovery session to understand your needs, challenges and issues, and showcase how Pennant's lending system is helping smaller financial institutions meet the unique credit needs of a diverse population.
Few resources: