Lending Technology Trends – How the Future will Unfold?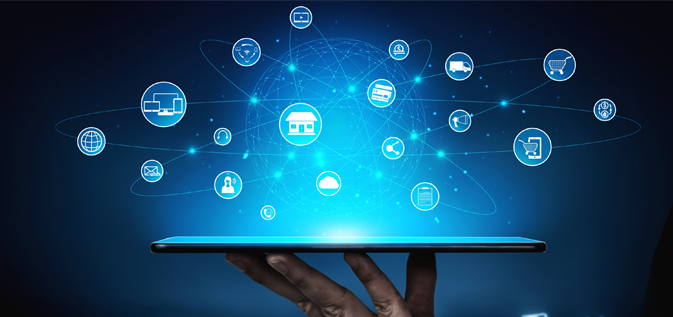 PERSPECTIVES 2023
Welcome to Pennant's Perspectives 2023! This compendium is packed with predictions, insights, and points of view on the key trends that will shape the Banking and Financial Services industry, specifically the lending industry, globally in the current year and beyond. The articles in the compendium have been written by industry thought leaders, practitioners, and leaders of companies operating in the banking and financial services industry. The articles touch upon various facets of the lending lifecycle including loan origination, loan servicing or loan management and collections or delinquency management.
The lending industry is undergoing a massive transformation, thanks to the mainstreaming of AI (ChatGPT's, a Generative AI, rapid adoption is a case in point!), the increasing adoption of Cloud, emerging interests in Green loans, and alternate models of lending. These trends are opening up new opportunities and providing a peek into what's possible beyond the current lending realm. This is a rapidly evolving field, with new trends emerging all the time. Some of the most important trends to keep an eye on include:
Changing consumer expectations Further, changing consumer trends and shifting consumer preferences are completely disrupting the traditional view on customer satisfaction. Frictionless experiences and personalisation is throwing up the need for a fresh look at customer relationships.
Green loans are a type of loan that is specifically designed to finance eco-friendly projects. Green loans are becoming increasingly popular as more and more consumers become aware of the importance of sustainability. In fact, according to a report by the Global Sustainable Investment Alliance, the global market for sustainable investing has grown rapidly, reaching $30.7 trillion in assets under management in 2018.
Government regulations are also having an impact on lending technology trends. In many countries, governments are introducing new regulations to protect consumers and ensure that lenders are operating fairly. For example, in India, the Reserve Bank of India (RBI) guidelines on digital lending are to promote responsible lending practices and protect borrowers.
Digital disruption is enabling banks and financial institutions to transform their lending operations by leveraging the power of composable technology architectures, data, Cloud, AI, and APIs among others.
Cloud technology is having a big impact on lending. In our conversations with leaders and executives from some of the leading banks and financial institutions across Asia – India, Middle-east Asia, Philippines and Australia – we have observed cloud being given increasing importance and role in lending operations. Cloud-based lending platforms allow lenders to access data and analytics from anywhere, making it easier to make informed decisions quickly. This can help lenders streamline their operations, increase business agility and reduce costs. For instance, in loan originations, cloud-based lending platforms allow lenders to access data and analytics from diverse and multiple sources, making it easier to make informed decisions quickly.
AI, artificial intelligence, is playing an increasingly important role in lending technology. AI can be used to analyse large amounts of data and identify patterns that humans might miss. This can help lenders make more informed decisions about who to lend to and at what rates. For example, in collections or debt management phase, AI algorithms can analyse customer data to identify those who are at risk of defaulting on their loans and proactively reach out to them with solutions to prevent default.
Lending institutions are at the cusp of a new wave of disruption, driven by the confluence of powerful forces. The only thing that will be constant in the near term would be the need for a digital core.
We hope you will find Perspectives 2023 interesting and refreshing. In a way, enable you to crystal ball gaze into the future of possibilities. The compendium can also help you to stay up-to-date on the current trends impacting the lending industry, stimulate new thinking, and enable you to stay ahead of the lending curve.