The role of Workflow Rule Engines in Lending Operations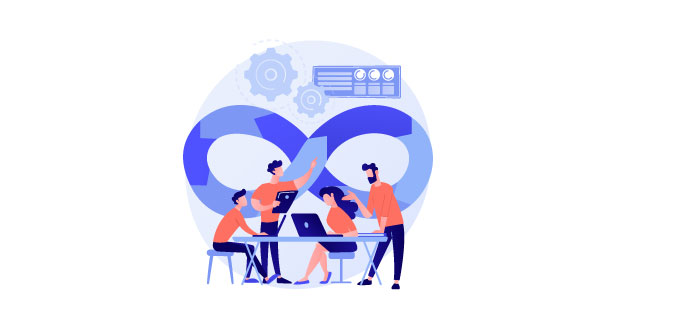 Microsoft Excel is almost 40. Spreadsheets, despite their scarily high error rate and expensive 'oops moments', continue to be the backbone of critical lending operations like Loan Origination and Management. But lenders today need online loan applications, mobile-enabled lending workflows, high quality lending apps, and other features not possible with traditional software. With the growing need for automation in lending processes, firms are under pressure to oust antiquated systems and adopt modern technology to keep up with the demands of today's customers. Workflow rule engines play a vital role in ensuring maximum output of these modern systems.
Workflow Rule Engines in Lending
Simply put, a workflow is a series of steps that lead to a task getting completed in such a way that it automates business processes. Workflow rule engines are important for an ideal configuration of tasks, forms, and reporting dashboards. A typical workflow engine is time-bound and is built to carry out a defined sequence of tasks smoothly and efficiently. For example, when you buy a new product online, your purchase kickstarts a series of tasks that begins with order placement to shipping, payment, and timely delivery.
Similarly, the lending workflow consists of all steps required to complete a loan and collect payments from customers, as well as how officials interact with customers during the entire process. Application Processing, Loan Origination, and Service Configuration are typical examples of the complex lending processes that are designed by workflow rule engines.
These workflow engines supply the tools required to capture, process, route, and store data required to successfully complete each lending lifecycle. A workflow rule engine helps manage and monitor the condition of tasks such as processing and approval of loan application forms. Tasks could range from saving an application form in a document management system to sending E-Mail and SMS reminders to customers, or routing critically overdue loans items to the relevant teams.
Key Functions of Workflow Rule Engines
A lending workflow engine makes it easier for the lender to schedule tasks, and automatically trigger the lending process to flow from one step to another in a seamless linear manner until completion. A lending workflow engine allocates tasks to various administrators while simultaneously relaying data among other participants.
A workflow rule engine allows lending firms to:
Streamline the flood of unstructured information that enters their organisation
Automatically eliminate the need to manually transfer data – creditworthiness, data storage, and KYC checks – between systems and create a single source of truth
Provide the right information, to the right person at the right time, especially during loan origination when the system sends out information about potential borrowers and their creditworthiness to lenders
Make the process shorter and more efficient by minimising the operational complexity during loan origination
Provide a consistent methodology for both knowledge-based and administrative jobs
Manage data flow through legacy systems; enabling firms to move applications faster through the system
Monitor processes, escalate and alarm bottlenecks
Ensure workload-based and context-based routing of tasks. Lending firm officials often deal with repetitive tasks. With rule-based workflow engine, these tasks can be completed much faster, reducing repetition and error rates
Reduce call volume and speed up loan processing, making customers happier. Additionally, increased analytics and reporting brings transparency in customer service
Update the current status by checking if the command is valid when executing a task
Assign user authority based on appropriate user rights for that task, such as assigning the right loan officer for processing an application
Execute conditions script, wherein on completion of the previous steps, the engine examines the conditions script. The said task is executed if the conditions are true. If not, the engine reports the error and the change is triggered. For example, when a loan document is captured, the workflow engine can automatically send out alerts in case of errors. It also alerts employees and customers if corrections are needed.
Summary
There's a pressing need for more transparency, lower costs, and higher efficiency in the lending industry. This makes automated workflow rule engines a necessity for lenders, who can also use them to endure regulatory demands, comply with directives, and stay relevant in an increasingly digital world. In addition to tracking data, workflow rule engines help all stakeholders in a lending operation are in sync with the current status of a loan and what needs to be done next. However, without a strategic approach to leveraging workflow rule engines, lending firms could end up struggling with operational inefficiencies and higher costs which will be anathema in a highly competitive and demanding marketplace.
Learn how a leading Financial Institution achieved 4X growth in retail loan book by implementing a highly configurable, scalable and resilient lending platform.