Pennant Honored with Stevie Award for Platform based Lending Software System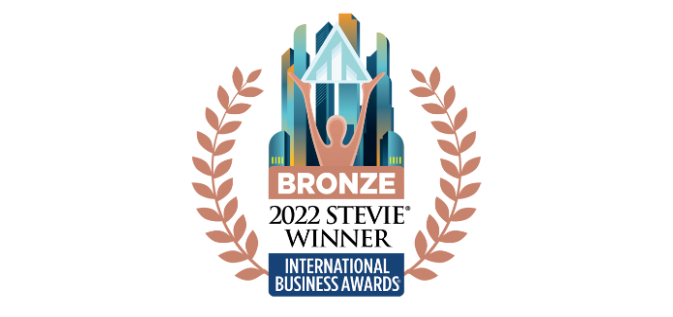 pennApps Lending Factory wins award for the second consecutive year
Hyderabad, India; August 07, 2022 – Pennant Technologies, a leading FinTech company delivering solutions designed to be future-ready to the global banking and financial services industry, today announced its flagship product, pennApps Lending Factory, has won the Bronze Stevie® in the Fintech Solution category in The 19th Annual International Business Awards®. This is the second consecutive year Lending Factory, a platform based Lending Software System, has been recognised for its future proof architecture, modularity and flexibility to help global banks and financial institutions unlock business value and drive growth.
"We are honored to be recognized for the tremendous value our product is delivering to our clients," said Rama Krishna Raju, Director and CEO, Pennant Technologies. "The Stevie recognition is a testament to our customer-centric philosophy, strong engineering capabilities and in-depth understanding and experience in the banking and financial services industry. These differentiators coupled with our partnerships with leading technology vendors have been enabling our solutions to deliver transformative experiences and accelerate business value for our clients."
Pennant's future ready solutions are currently being used by global banks and financial institutions including a Global Top 10 bank (in terms of market cap), largest bank in Middle-east Asia, a leading South Asian Mortgage company and others. In the recent past, the company has been given numerous recognitions including positioned as a Major Contender in Everest Group PEAK Matrix for Consumer Loan Origination Systems, recognised as a Solid Player in Forrester Research's report on Global Banking Platform Market and Finalist in the Aegis Graham Bell Award, in the 'Innovative Digital Transformation for Banking' category.
"We're thrilled that we're able to return to celebrating Stevie winners in person this year," said Stevie Awards president Maggie Miller. "This year's class of honorees are as innovative, adventuresome, persistent, and successful as we've ever had. We look forward to celebrating their achievements with them during our 15 October awards banquet in London."
The International Business Awards are the world's premier business awards program. All individuals and organizations worldwide – public and private, for-profit and non-profit, large and small – are eligible to submit nominations. The 2022 IBAs received more than 3700 nominations, across a wide range of categories, from organizations in 67 nations and territories.
Details about The International Business Awards and the lists of Stevie Award winners are available at www.StevieAwards.com/IBA.
About the Stevie Awards
Stevie Awards are conferred in eight programs: the Asia-Pacific Stevie Awards, the German Stevie Awards, the Middle East & North Africa Stevie Awards, The American Business Awards®, The International Business Awards®, the Stevie Awards for Women in Business, the Stevie Awards for Great Employers, and the Stevie Awards for Sales & Customer Service. Stevie Awards competitions receive more than 12,000 nominations each year from organizations in more than 70 nations. Honoring organizations of all types and sizes and the people behind them, the Stevies recognize outstanding performances in the workplace worldwide. Learn more about the Stevie Awards at www.StevieAwards.com.
About Pennant Technologies
Pennant Technologies is an agile, innovative FinTech company that delivers future ready, easily adaptable and configurable products and solutions for global banks and financial services companies. Our customer-centered approach and market-centered innovation help our clients transform their business operations, deliver differentiating customer experiences and drive competitive advantage. We provide agile software solutions for managing customer experience, lending operations, payment processing systems and specialised Islamic banking needs.
Founded in 2005, Pennant Technologies is headquartered in Hyderabad, India and has offices and technology centers in London, Dubai, Hyderabad and Visakhapatnam. To know more, visit: https://www.pennanttech.com/
Media Contact
Shrinivas K Rao
Pennant Technologies Pvt. Ltd.
Shrinivas.k@pennanttech.com